WordPress Web Development from Local Host to Live Server
.MP4 | Video: 1280x720, 30 fps(r) | Audio: AAC, 48000 Hz, 2ch | 489 MB
Duration: 1 hours | Genre: eLearning Video | Language: English
Learn WordPress Website with Complete Migration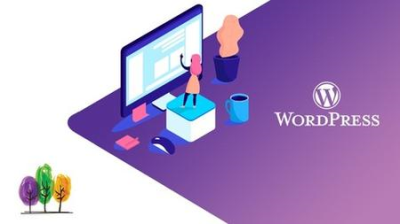 WordPress For Beginners: Learn to Build WordPress Websites
.MP4 | Video: 1280x720, 30 fps(r) | Audio: AAC, 44100 Hz, 2ch | 1.1 GB
Duration: 4.5 hours | Genre: eLearning Video | Language: English
With this WordPress tutorial learn to create WordPress websites from scratch without knowing any programming language.
No prior knowledge of Wordpress is required
Create websites and blogs with WordPress
WordPress: Building Child Themes
MP4 | Video: AVC 1280x720 | Audio: AAC 44KHz 2ch | Duration: 2 Hours | 375 MB
Genre: eLearning | Language: English
Skillshare - WordPress for Beginners - The Complete 2019 WordPress Guide [ 65 Video (MP4)]
English | Size: 5.12 GB
Category: Tutorial
** One of the most comprehensive WordPress courses you will ever take **
Build your very own website with this complete WordPress course - no experience, programming, or coding necessary!
Are you looking to build your WordPress website for personal use or maybe even for your business?
This course is perfect for you. This complete course is designed for beginners like you who have never built a WordPress website (or any website for that matter). You are going to learn how to use WordPress to build your website and best of all WordPress is FREE and you do not need to write any code to achieve this.
LINKEDIN LEARNING WORDPRESS DEVELOPING BLOCKS WITH GUTENBERG-BiFiSO
English | Size: 357.45 MB
Category: Tutorial
WordPress powers millions of blogs and websites. Available in 180 languages, WordPress can be hosted on any server, accessed in any browser, and built into almost anything you imagine: blog, portfolio, website, or online store. Learn how to create your own web experiences with this powerful and open-source publishing platform. Instructor Morten Rand-Hendriksen helps you get the most out of WordPress and create feature-rich blogs and websites. Morten explains how to create and publish posts and pages; create and edit blocks; and define reusable content blocks to take full advantage of the new block editor codenamed "Gutenberg."
MP4 | Video: h264, 1280x720 | Audio: AAC, 44.1 KHz, 2 Ch
Genre: eLearning | Language: English | Duration: 2 hours | Size: 282 MB
WordPress Learning
.MP4 | Video: h264, 1280x720 | Audio: AAC, 48 KHz, 2 Ch
Genre: eLearning | Language: English + .VTT | Duration: 5 hours | Size: 2.95 GB
The Absolute Beginners Guilde
Wordpress Step by Step Website Creation With Free Plugin
.MP4 | Video: 1280x720, 30 fps(r) | Audio: AAC, 44100 Hz, 2ch | 282 MB
Duration: 30 mins | Genre: eLearning Video | Language: English
WordPress Learning
SKILLSHARE CUSTOMIZE A WORDPRESS THEME WITH HTML AND CSS
English | Size: 1.17 GB
Category: Tutorial
You want to start a blog, have a portfolio site, sell your products, or create a community. You've installed WordPress and it doesn't look at all like you would want your site to be presented. The current TwentyNineteen Theme from WordPress comes with the installation, and you might install a free theme that you like or buy a premium one. But still there will be changes needed.
Complete WordPress Dashboard Course: Beginner to Advanced
MP4 | Video: AVC 1280x720 | Audio: AAC 44KHz 2ch | Duration: 3.5 Hours | Lec: 54 | 3.29 GB
Genre: eLearning | Language: English